Our Services
Scanning Services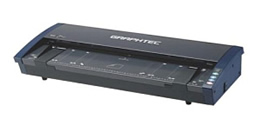 Full Color
Scan originals from 8½x11 to 42 inches wide, by any manageable length in full color. The 42 inch wide imaging area handles color drawings, color renderings, maps, photographs and posters. We also have the ability to scan thick originals such as mounted drawings or illustrations.
Black & White
Scan originals from 8½x11 to 36 inches wide by any manageable length to digital files for printing, viewing, archiving or electronic distribution. Archive deteriorating hard copies to long lasting CD ROMs for secure and compact storage.

Digital Printing Services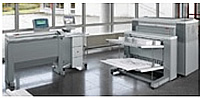 Large Format Black & White
Copy or plot up to 36" wide by any manageable length onto 20lb bond, presentation bond, color bond (pink, blue, yellow or green), translucent bond, vellum, erasable vellum or mylar.
Construction drawings and specifications can be stored electronically on our array of storage drives or online Plan Room, for continuing print orders of current projects. Drawings may be printed in full or partial sets, at any scale. Drawings stored on our data servers or projects on PlanWell can be updated as new drawings or files are submitted. Once your project is completed, your drawings can be written to a CD-ROM or DVD for your archives.
Economically convert deteriorating hard copy archives to space saving and long lasting digital files. Monochrome tiff files are very compact, viewable with Windows Imaging, compatible with most of today's high speed printers and easily transferred electronically.
Printable format files such as *.tif, *.pdf or *.plt are preferred because they contain all the necessary components to print correctly without any additional conversion or alteration.
Small Format Black & White
We also offer high speed duplication of documents or digital files from 8½x11 to 11x17. Digital files may be submitted electronically and all orders are printed, finished, shipped or delivered per your exact specifications.

Proposals, Specifications, Newsletters, Reports or Flyers can be printed on standard bond or premium paper and finished with tabbed dividers, color inserts, acetate, vinyl or card stock covers and an assortment of binding options.
Binding options include: Comb, Velo, Plastic Spiral-O, Wire-O, Acco, Post Screw, 3-Hole Snap, Saddle Stitch, Staple or 3 Ring View Binder.
Laminate color covers for a durable, professional look. Folding is also available for oversize documents or mailers
Small Format Color


Print digital or hard copy originals from 8½x11 to 11x17 in full color onto our standard #32 paper. Copies may be one or two sided and 11x17 full bleeds can be output onto 12x18 paper.
Large format originals can be scanned and reduced to a small color format for economical letter, legal, or ledger prints, and saved to a CD-ROM or DVD for printing at your home or office.
Large Format Color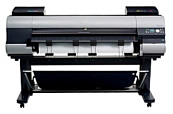 Print digital files up to 2400x1200 DPI, in eight colors, and up to 44 inches wide by any manageable length. Documents may be printed onto economic bond, coated heavy bond, semi-gloss or gloss papers or film.
Large format color copies available using our scan-to-print software, or scan large documents to file and output to a high speed color laser copier for economical color reductions in 8½x11 to 11x17 small color format.
Color Presentations, Renderings, Posters or Signs can be mounted to ¼" Foam Board, ¼" Gator Board, ½" Gator Board, or Plastic Sintra Board. Mounted drawings can be protected by a glossy or matte finish laminate and plastic perimeter trim.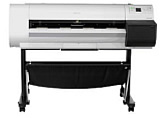 Digital files may be submitted electronically by e-mail or FTP. Printable format files such as *.tif, *.pdf, *.jpg, etc. are preferred to avoid any additional manipulation or labor.
Print black & white renderings or drawings onto Coated Heavy Paper for excellent hand coloring characteristics.
Finishing & Other Services
Mounting


Mount drawings up to 48x96 inches onto ¼" white Foamcore board, ¼" black Gatorfoam board, ½" black Gatorfoam board or plastic Sintra board. Finish with a UV Gloss or Matte laminate and plastic Perimeter Trim for added long lasting protection. Large mounts can be center hinged or drawings may be simply laminated and rolled for ease of transport.
Binding
Small format documents can be Comb Bound, Wire-O Bound, Velo Bound, Spiral-O Bound, Acco Bound, 3-Hole Snap Bound, Post Screw Bound, 3-Hole drilled and inserted into View Binder or Stapled. Large Format plan sets can be Stapled, Edge Bound or Post-Screw Bound with plastic binding strips.
Folding
Large or Small Format documents can be folded to any specification to fit into Proposals, Reports, or for Agency submittal.
Pick-up and Delivery
Our couriers are available for pick-up & delivery to your office or to most any local office or agency.